Open Floor Plan Kitchen Remodel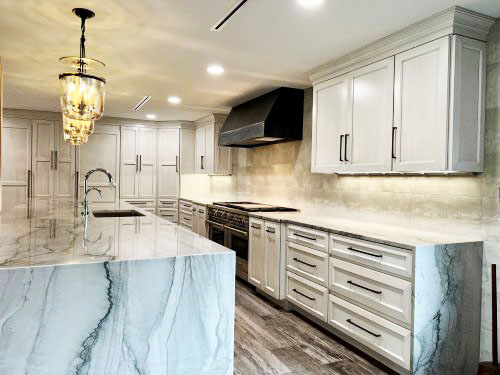 The countertops are 3-1/2" thick Quartzite, a natural stone. Four slabs were required to achieve the waterfall sides the homeowner had her heart set on. She fell in love with the Quartzite slabs in the stone yard, but they were tagged by someone else. However, the slabs were surrendered, and the homeowner could get the ones she wanted. However, one of the very heavy slabs fell during delivery and broke. A nationwide search was required to find an exact replacement, but they got it.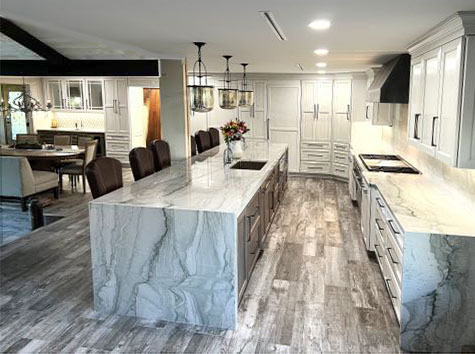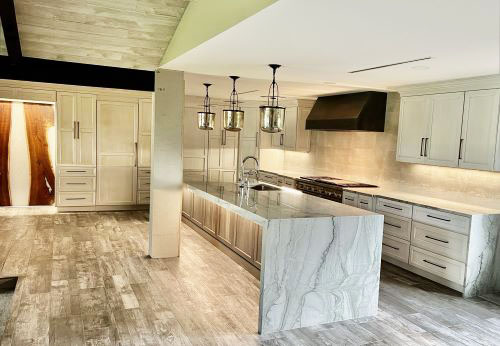 The kitchen remodel included a new island. The island included in this kitchen remodel was crafted by Brighton Cabinetry from Walnut with a Gunpowder stain. The sink in the island has two faucets – one is a reverse osmosis water system for drinking water. Also visible in photo below low-profile HVAC registers in the ceiling. Measuring 4 feet x 3/4″, they are called linear slot diffusers.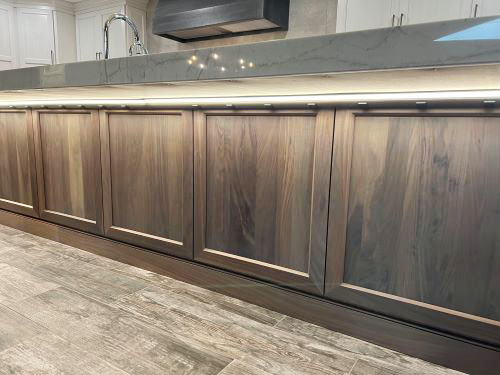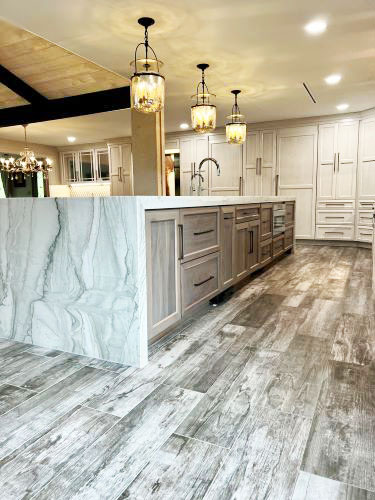 A custom made door features live edge Walnut planks on sliding barn door hardware. The slabs are sealed in epoxy to create the unique door.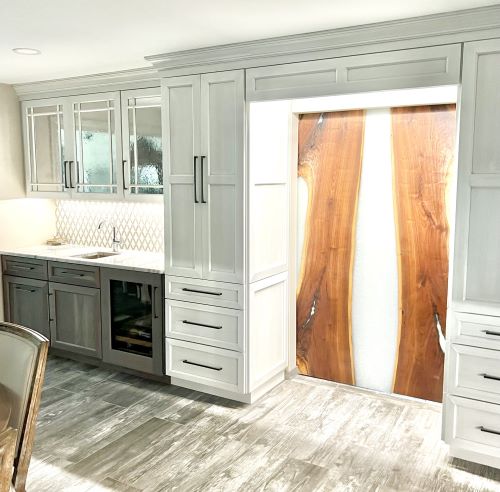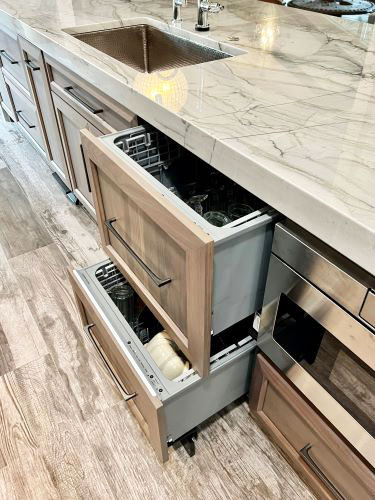 Rather than one dishwasher, the homeowners opted for two dish washer drawers.
The hammered zinc vent hood was custom built to ensure it's wide enough to cover the 60" range.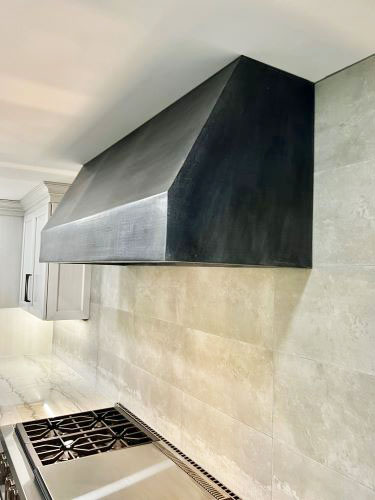 The dark beams added to the ceiling are "beetle wood", a type of pine naturally distressed by beetles. Wire brushing further accentuates the distressing.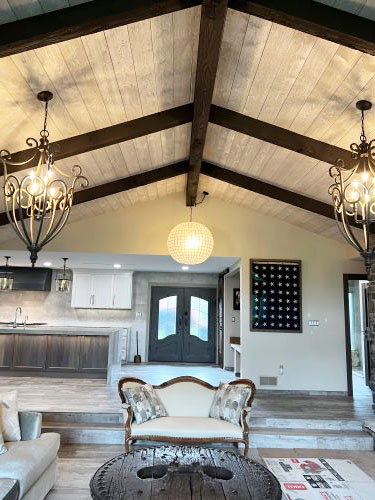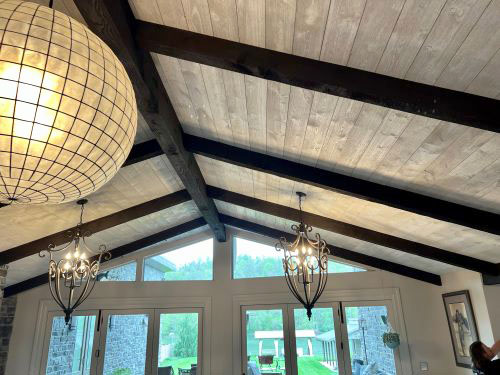 In-cabinet Storage Accessories and Appliances
The remodeled kitchen includes many built-in storage accessories and hidden appliances. Top row from left: double pull-out tray dividers. Double pull-out base cabinets by the range for easy access to utensils and oils and large spice containers. Pull out trash container with trash compactor. Second row from left: In-drawer knife block. Tall cabinet with roll out shelves. Utensil and silverware drawer with built-in dividers. Bottom row from left: Spice drawer. Warming drawer. KItchen Aid Mixer lift.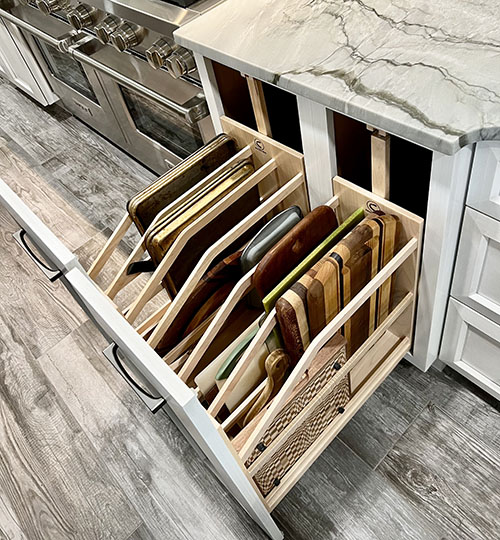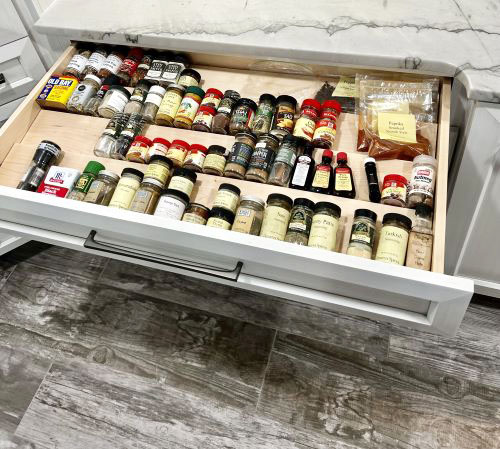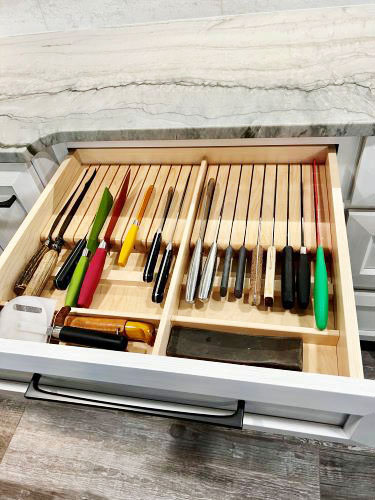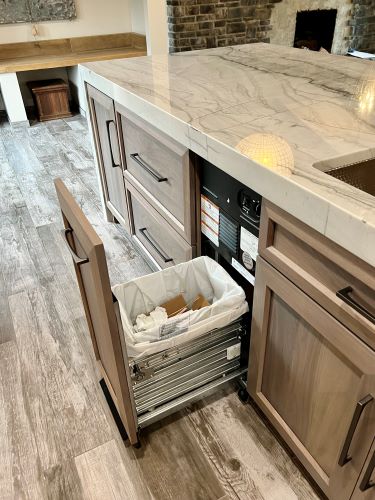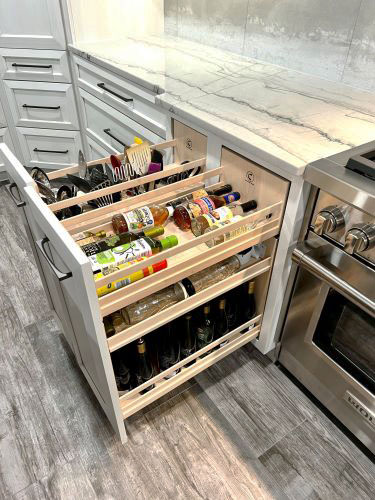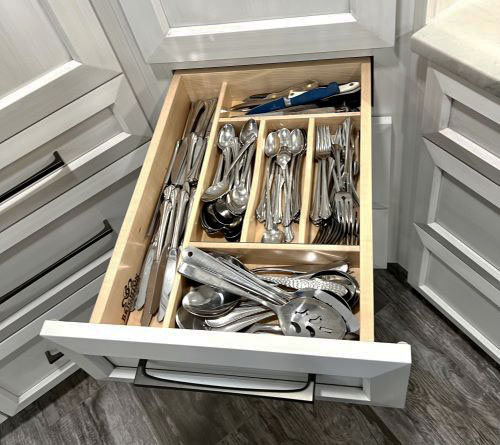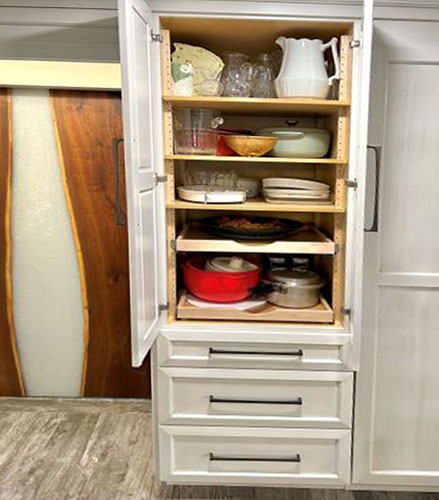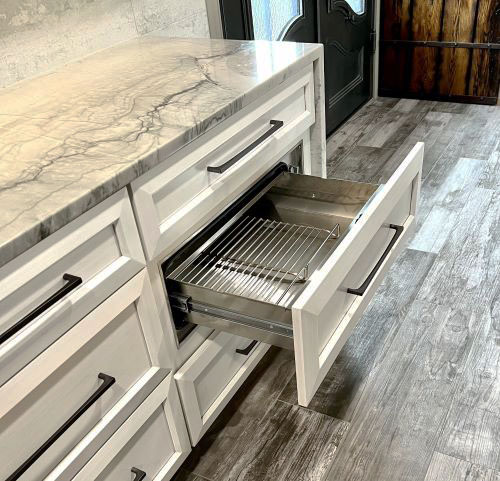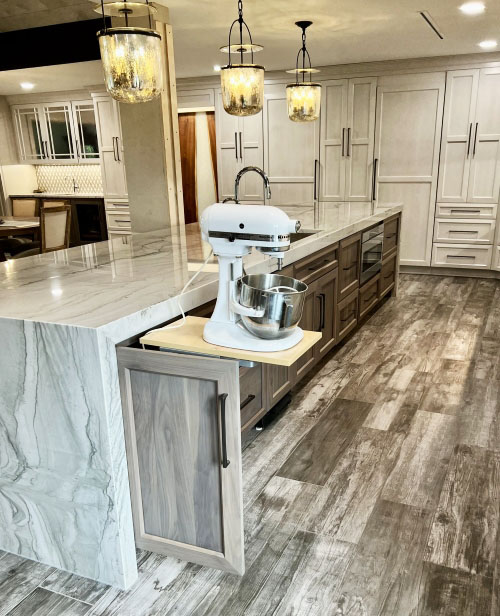 Beautiful Wet Bar
The beautiful wet bar features Walnut cabinets with Gunpowder stain from Brighton Cabinetry. The under-counter fridge is SubZero. The sink is hammered nickel with a copper finish. The tall cabinet beside the bar conceals the coffee maker. It's easy to access on its pull-out/slide out tray. The cabinet also stores bar supplies and bottles.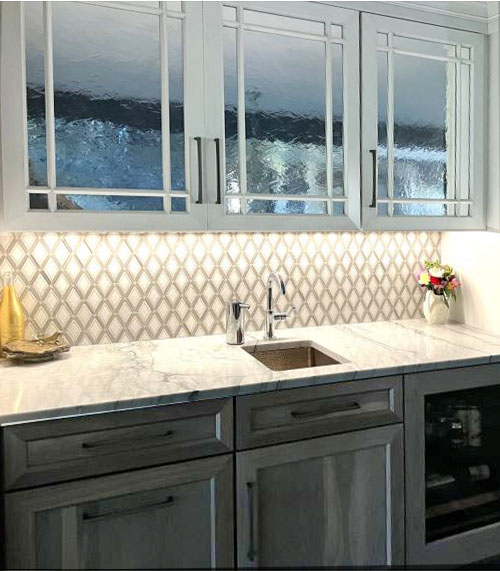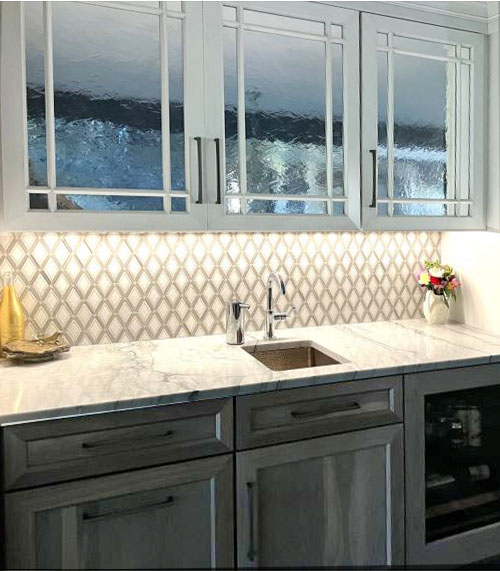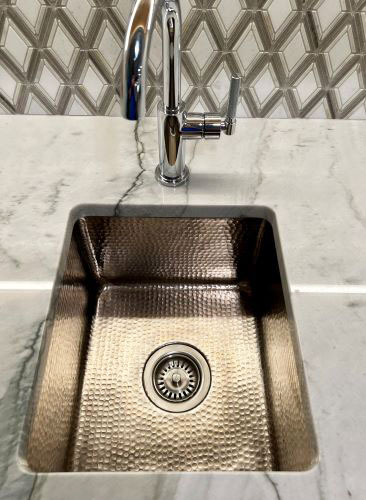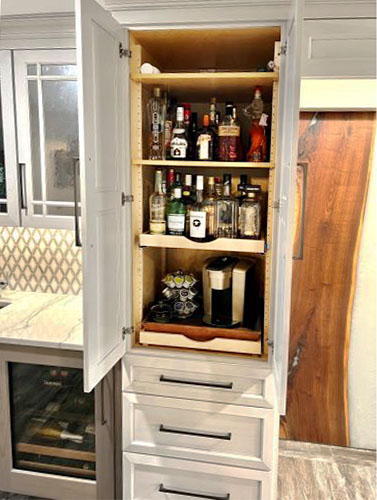 New Entrance Doors included in Kitchen Remodel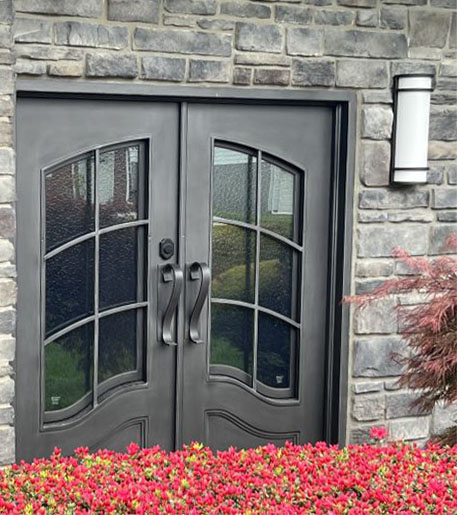 New entrance doors were custom built from iron. It took five men to carry them.
New Laundry Room is Part of Kitchen Remodel
Homeowners got a new laundry room as part of the remodel.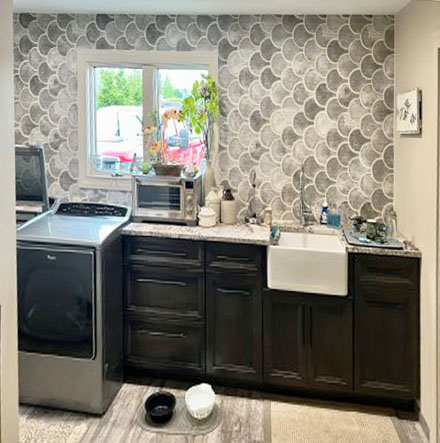 Kitchen Remodel is Finished!